San Francisco Town Hall & Office Hours
A few weeks ago, hundreds of San Franciscans joined me and Assemblymembers David Chiu and Phil Ting at a Town Hall to discuss California's Role in the Resistance to the Federal Administration. It was a passionate and spirited discussion about what we as San Francisco's representatives are doing to push back against so many of the terrible policies coming from the Trump Administration. We also talked about the big issues affecting our state, including housing, healthcare, climate change, transportation, and immigration. I want to thank everyone who attended the event, and for those who couldn't attend, there is a link to the video here.
While it is concerning to me to hear from so many who are scared and angered by policies coming down from Washington, it is also inspiring to see the activism being generated by grassroots groups who are fighting back.
I look forward to holding another town hall soon, but I've also started to hold smaller office hours throughout the Senate District, where everyone is welcome to come and speak with me about issues they are seeing in their communities. These one on one conversations are just as important as large Town Halls, and I encourage everyone to attend.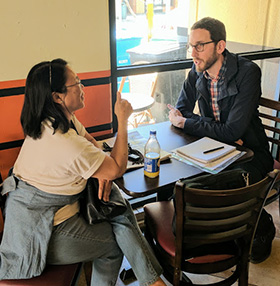 My first office hours were held at 1300 Fillmore, where
we had a great turnout.

My upcoming office hours will be:
• Saturday, June 3rd
• 11:30-1 p.m.
• For location, please RSVP


RSVP to jeff.sparks@sen.ca.gov if you are planning to attend office hours. That way if we have to change times or locations at the last minute, we can alert you. If you can't attend office hours but have something you wish to discuss, you can always go to my website to find ways to contact my office directly.




We are continuing to push forward with a progressive policy agenda in Sacramento. The deadline for bills to get out of the State Senate is coming up at the beginning of June, which means many of the bills I'm authoring will be coming up for critical votes. These include addressing our severe housing shortage by creating a streamlined approval process for new housing when cities aren't meeting their state-mandated housing creation goals, supporting LGBT seniors and our transgender and non-binary community, giving local communities the power to support nightlife, creating single payer healthcare in California, and keeping our waterways safe from dangerous tar sands oil spills.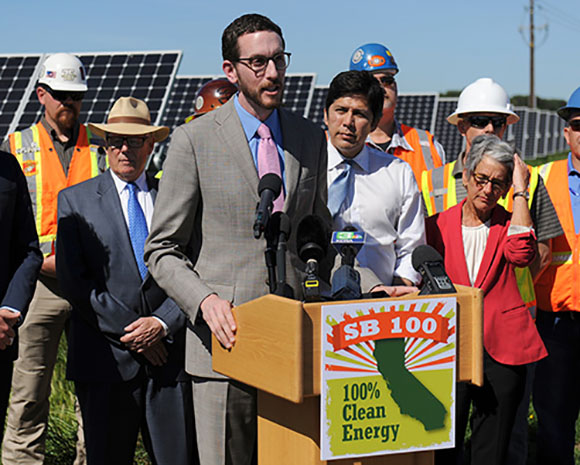 We've also been making significant headway in addressing climate change and sustainability, with bills to expand the use of solar power in California and to modernize our water system by increasing the use of recycled water throughout the state. I'm also proud to support a bill by President Pro Tem Kevin de Leon that sets California on the path to reach 100% renewable energy by 2045 .
These are only some of the bills that I'm proud to be working on in the Senate. You can read about the rest of my bills here and catch up on our latest news here.
As always, it is an honor to serve San Francisco and Northern San Mateo County. Thank you for choosing me to represent you.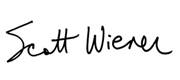 Scott Wiener
Senator