About Your
Senator Scott Wiener
Elected in November 2016, Senator Scott Wiener represents District 11 in the California State Senate. District 11 includes all of San Francisco, Broadmoor, Colma, and Daly City, as well as portions of South San Francisco.
In the Senate, Senator Wiener works to make housing more affordable, invest in our transportation systems, increase access to healthcare, support working families, meaningfully address climate change and the impacts...
Read More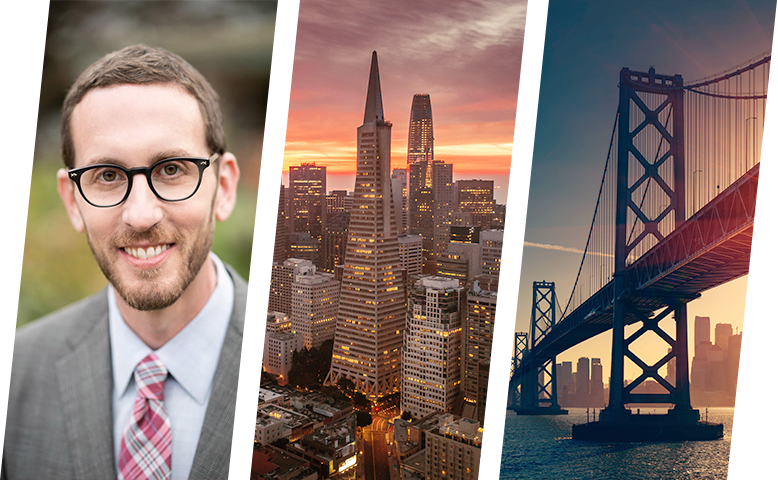 Latest News
SACRAMENTO - Senator Scott Wiener (D-San Francisco)'s legislation, Senate Bill 314 and Senate Bill 793, passed the Senate Governmental Organization Committee with bipartisan unanimous votes of 15-0.
SACRAMENTO – SB 234 — the SUPPORT Act, authored by Senator Scott Wiener (D-San Francisco) — passed the Senate Committee on Housing unanimously with bipartisan support. SB 234 creates a $100 million forgivable loan program to fund new housing, or acquire existing housing, for transition age youth between ages 16 and 26. The housing will serve young people who are homeless, in or exiting foster care, or exiting the criminal justice system. SB 234 is co-sponsored by the Alliance for Children's Rights, California Coalition for Youth, Children Now, and GRACE/End Child Poverty in California.
SACRAMENTO - Senator Scott Wiener (D-San Francisco)'s Senate Bill 260, the Climate Corporate Accountability Act (CCAA), passed the Senate Environmental Quality Committee by a vote of 4-2. SB 260 would be the first law in the country to require U.S.-based companies — those doing business in California and generating over $1 billion in gross annual revenue — to disclose all of their greenhouse gas emissions to the California Air Resources Board (CARB).