About Your
Senator Scott Wiener
Elected in November 2016, Senator Scott Wiener represents District 11 in the California State Senate. District 11 includes all of San Francisco, Broadmoor, Colma, and Daly City, as well as portions of South San Francisco.
In the Senate, Senator Wiener works to make housing more affordable, invest in our transportation systems, increase access to healthcare, support working families, meaningfully address climate change and the impacts...
Read More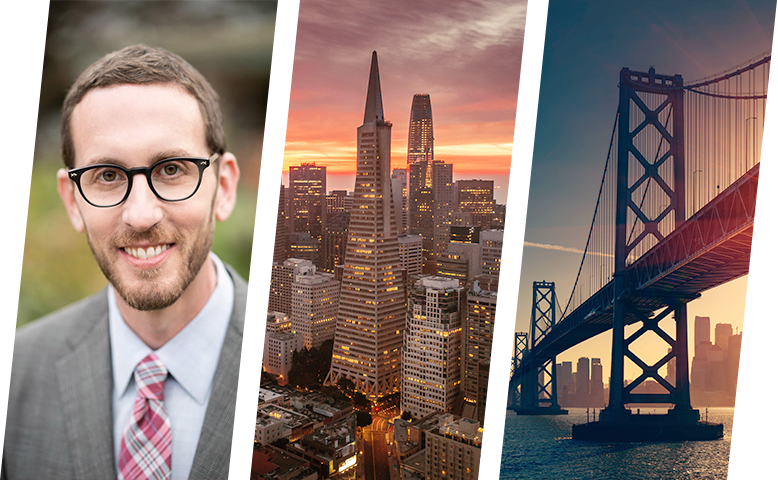 Latest News
SACRAMENTO - Senator Scott Wiener (D-San Francisco)'s Senate Bill 260, the Climate Corporate Accountability Act (CCAA), passed the Senate Judiciary Committee by a vote of 8-2. SB 260 would be the first law in the country to require U.S.-based companies — those doing business in California and generating over $1 billion in gross annual revenue — to disclose all of their greenhouse gas emissions to the California Air Resources Board (CARB).
Sacramento – Senator Scott Wiener (D-San Francisco)'s legislation, Senate Bill 110, passed the Senate Health Committee with a bipartisan vote of 10-0. This legislation will address the worsening methamphetamine addiction crisis facing our state. The Recovery Incentives Act legalizes the substance use disorder treatment known as "contingency management," and authorizes Medi-Cal to cover it.
Sacramento - Senate Bill 57, authored by Senator Scott Wiener (D-San Francisco), has passed the Senate by a vote of 21-11. It now heads to the Assembly. This legislation legalizes overdose prevention programs, also known as safe consumption sites or safe injection sites, as a pilot program in San Francisco, Oakland, and the County of Los Angeles. Each of the pilot jurisdictions has requested to be included in the legislation, and each will decide locally whether to participate and to what extent.