About Your
Senator Scott Wiener
Elected in November 2016, Senator Scott Wiener represents District 11 in the California State Senate. District 11 includes all of San Francisco, Broadmoor, Colma, and Daly City, as well as portions of South San Francisco.
In the Senate, Senator Wiener works to make housing more affordable, invest in our transportation systems, increase access to healthcare, support working families, meaningfully address climate change and the impacts...
Read More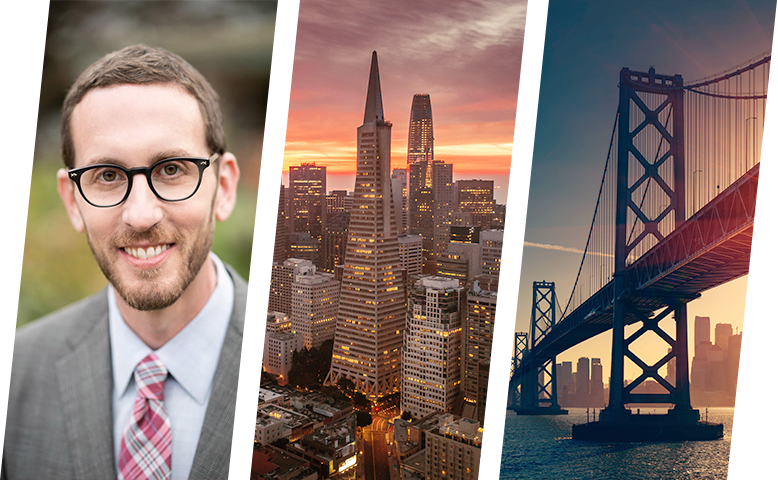 Latest News
SAN FRANCISCO - Senator Scott Wiener (D-San Francisco) announced that he obtained $2 million in the State's budget for Mission Food Hub and Meals on Wheels San Francisco, along with funding and changes in the law to revamp the Calfresh application process to make it easier and more accessible for seniors and those with disabilities. Representatives from both Mission Food Hub and Meals on Wheels San Francisco joined Senator Wiener to reiterate the importance of these investments and the continuing community need for food access.
On Friday, California's Third District Court of Appeal overturned a key protection of SB 219 — a bill authored by Senator Scott Wiener in 2017 — stating in the decision that the law requiring staff members of long-term care facilities to use a facility resident's correct name and pronouns is a violation of the staff's First Amendment rights to free speech, free exercise of religion, and freedoms of thought and belief.
SACRAMENTO - Senator Scott Wiener's (D-San Francisco) Bar and Restaurant Recovery Act, Senate Bill 314, passed the Assembly Committee on Governmental Organization with a unanimous, bipartisan vote. SB 314, along with its partner legislation authored by Assemblymember Jesse Gabriel, Assembly Bill 61, will permanently allow the popular and successful outdoor dining and parklet regulations currently in place because of the pandemic.